The NCSFA conferences are a must attend event for everyone interested in the specialty foods industry in North Carolina.  It is your opportunity to learn from experts in their field, meet the leadership of the NC Specialty Foods Association and the NC Department of Agriculture, and network with your peers.
Members – Registration for our 2019 Product Competition is now open.  Don't miss this opportunity to be among the best of the best!
Purchase your tickets online today:
($35 for members – you must sign in to get this price. Use the 'Need a password' link if you forgot your password or submit a support request here.)
Or send payment to:
NC Specialty Foods Association
NCDA & CS
1020 Mail Service Center
Raleigh, NC 27699
Members – $35 per ticket. Non-members – $85 per ticket.  Be sure to include your company name, number of attendees and any dietary restrictions.
Date: Friday, September 6th
Location:
WinMock at Kinderton, 168 E Kinderton Way, Bermuda Run, NC

Tentative Conference Program
8:30 – 9:15 a.m. Coffee and Networking
9:15 – 9:30 a.m. Welcome
Samantha Swan, Cottage Lane Kitchen
NCSFA President
Speakers and program To Be Announced
3:00 p.m. NCSFA Awards Presentation, Sherry Barefoot, NCDA&CS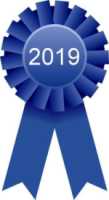 Meet the winners of the 2019 NC Specialty Foods Association Awards Competition
3:30 Adjourn